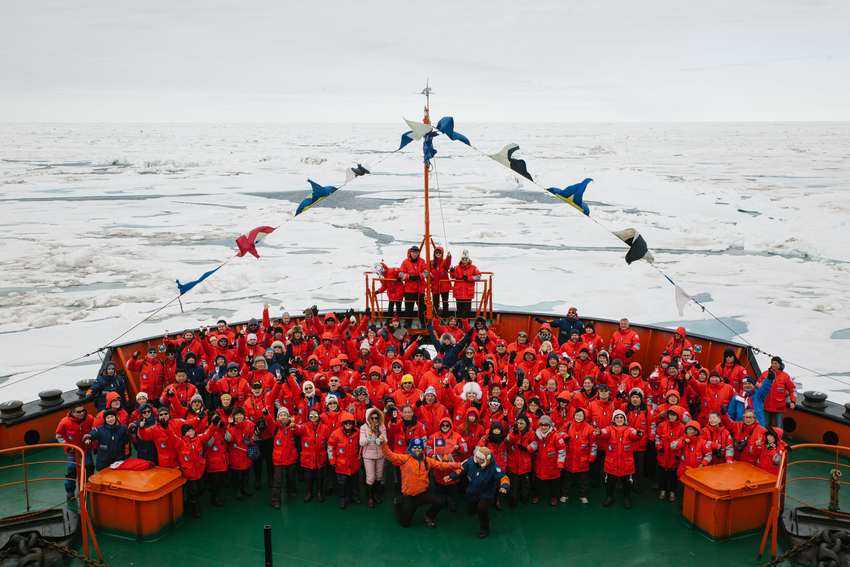 Get the unique experience of traveling aboard the most powerful nuclear icebreaker on an expedition cruise with Poseidon Expeditions to the North Pole.
Explore High Arctic spaces from various angles: shoot incredible aerial photos of the moving icebreaker from the helicopter; feel the thickness of Arctic pack ice under your feet while walking on ice; meet polar bears who venture close to the ship, observe Arctic birds and walruses; land and explore the remote and beautiful islands of Franz Josef Land archipelago.
We carefully navigate the icebreaker to precisely 90 degrees North for our champagne toast of this momentous accomplishment. We ceremoniously drop the anchor on a sturdy stretch of ice and disembark onto the frozen sea. Stand on the top of Earth and look at the whole world just beneath your feet.