Why Would Anyone Want to Go Camping in Antarctica?
You might have heard about the possibility of camping on cruises to Antarctica, or perhaps you know someone who has done it. But what is this craziness all about? Why would anyone want to go camping in Antarctica? Still more puzzlingly, why would anyone leave behind a comfortable bed on a perfectly good cruise ship to spend a night outside on the ice?
There must be a reason, because passengers gladly pay extra to do exactly that. For many who choose to camp in Antarctica, the reason is simple: they do it because it's an opportunity to experience something extraordinary, something unique, something they can't do anywhere else. If you need a little more convincing, read on to learn why camping in Antarctica is so popular.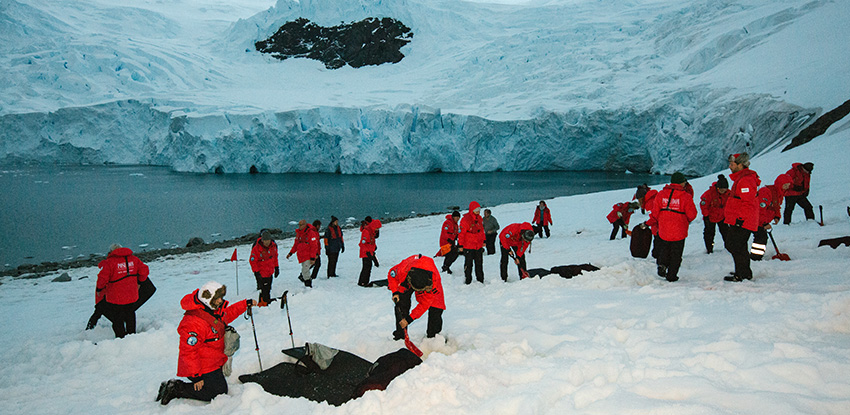 Many people who take a cruise to Antarctica want to maximize their time spent in the environment. As comfortable and luxurious as the ship might be, they booked their Antarctic cruise for the chance to be immersed as much as possible in the polar wilderness. No matter how long they get to spend ashore during daily excursions, they feel a pang of regret when it's time to go back to the ship. Campers relish the idea of being dropped off on some wild Antarctic beach and watching the Zodiacs all go back to the ship without them. For them, that's the moment when things get real.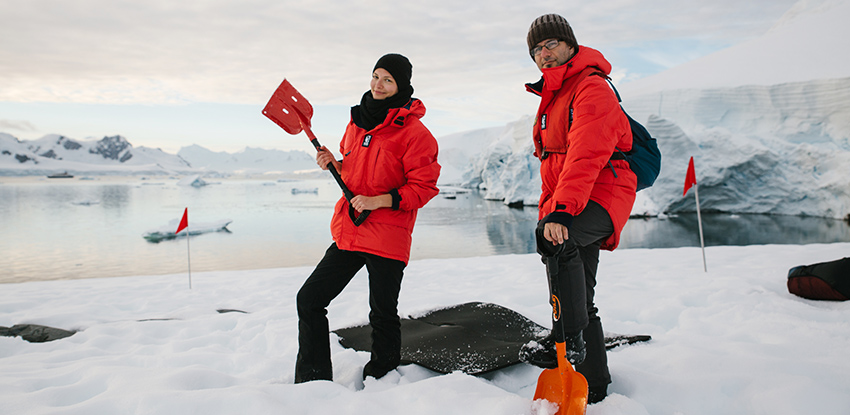 Camping in Antarctica will significantly increase the time you spend in direct contact with the polar environment. As the sun slowly sets, you can forget about time and let your senses fully absorb the awesomeness of this legendary wilderness. Maybe you would like to spend a few more quality hours in the company of penguins. Or perhaps you would simply like to find a peaceful place away from the group to enjoy the drama of ever-changing evening light on the mountains. In the stillness of the gathering night, you might hear the haunting chorus of Weddell seals, subliminally singing as they slumber on their drifting beds of ice. Glaciers rumble and icebergs crack in the deepening cold, sending sonic reverberations that echo for miles. Close your eyes and these otherworldly sounds will follow you into dreams.
You will almost certainly be camping somewhere north of the Antarctica Circle, meaning there will not be a midnight sun. Nevertheless, during the midsummer months of December and January, the night sky over the Antarctic Peninsula will not get completely dark. At other times, especially in the late-summer month of March, it will be dark at night. So, if you think you will want to stay up all night communing with nature, then midsummer will be the best time to undertake your Antarctica camping adventure.
If you sleep soundly through the whole night ashore, you will be a rare individual. You will be warm and dry enough in your high-tech sleeping bag and bivy sack, but you will understand why people invented houses and beds. Eventually the time will come to pack up your camping gear and join the other half-awake campers as they shuffle stoically toward the waiting Zodiacs in the early-morning light. This is the time for warm thoughts and inward reflection. The time for boisterous celebration of your achievement will come later. Over a hot breakfast back on the ship, you can try to explain to the non-campers what they missed. But they will never really understand. The memories of your personal experience on the ice will be yours to savor forever.
Sign up for Antarctica Camping well in advance because space in this popular activity fills up quickly!