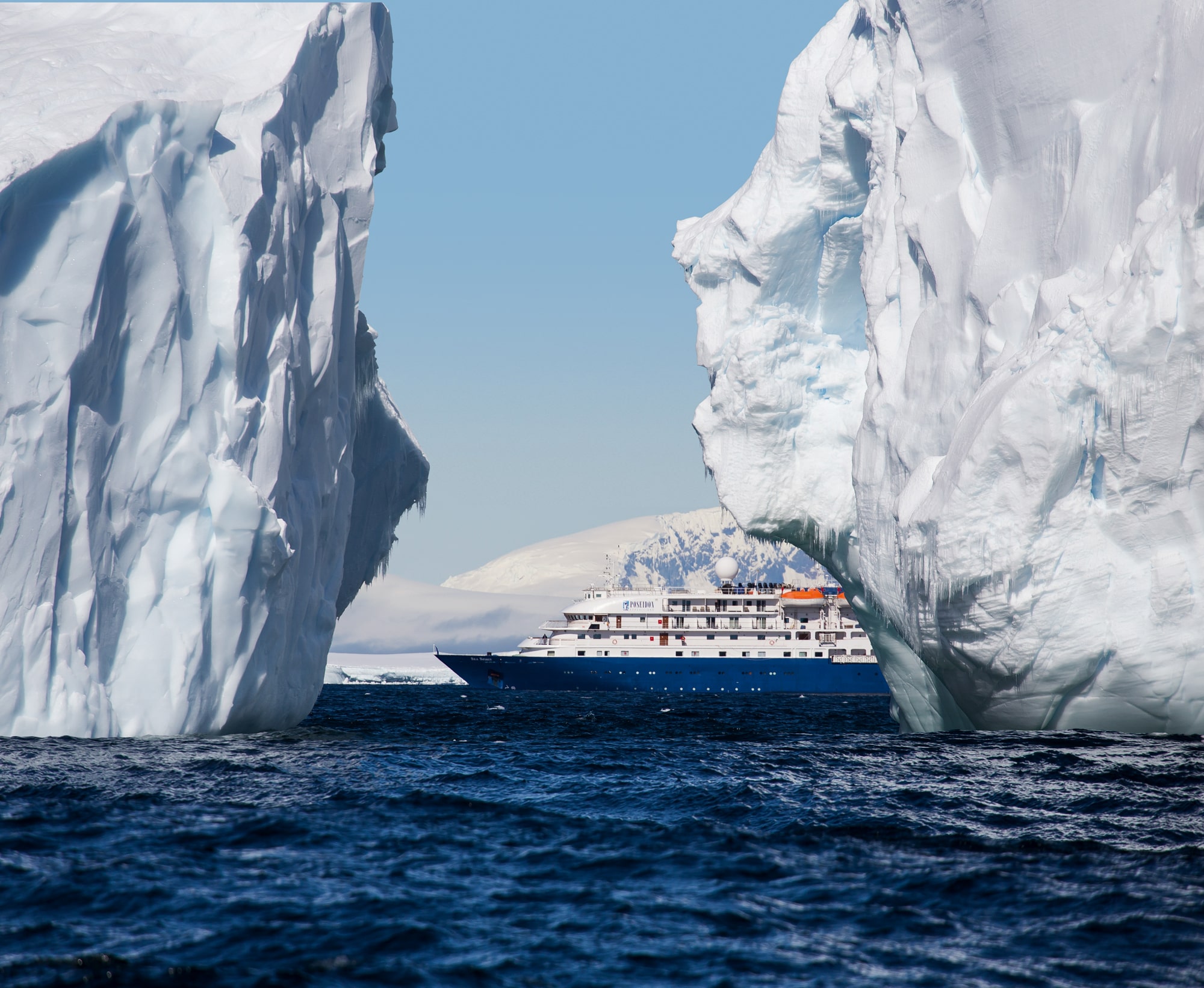 The expedition vessels operated by Poseidon Expeditions are your ticket to the polar regions with high-class accommodations. When you read the stories of hardship and endurance from the heroic age of Antarctic exploration, you can't help but be in awe of the brave polar pioneers.
A fantastic aerial view of m/v Sea Explorer made during a cruise in Antarctica. Video courtesy of one of our passengers - Mr. Sergey Chekanov.
Aboard our ships, you get to feel the same thrill of discovering new horizons, but in a completely different, comfortable setting. Providing spacious suites and social areas for 114 guests, our current expedition vessel, the Sea Spirit, at the same time features maneuverability and friendly atmosphere of small ships. Our fleet of Zodiac crafts allows us to go for landings on the islands or the Peninsula and encounter the diverse polar wildlife.
Kayak lovers will find our Sea Kayak Club a great way to explore the polar universe with like-minded travelers.