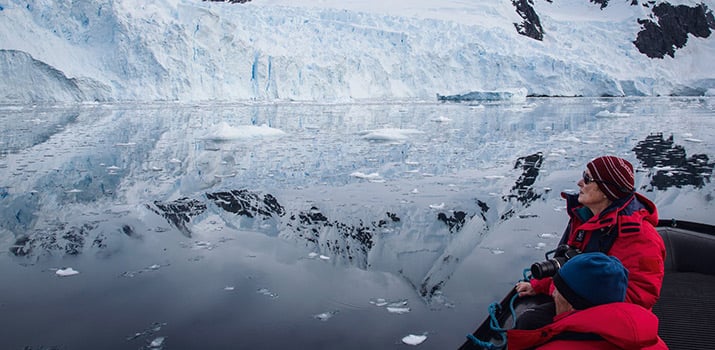 How to Choose between Antarctica and the Arctic
So, you would like to treat your friends or family to a polar cruise? Then you already know, experiences make the best gifts. But you may be wondering, which polar region should I choose? Which is better, the Arctic or Antarctica? All the polar cruise itineraries offered by Poseidon Expeditions offer incredible scenery, amazing wildlife-viewing and mind-blowing excursions.
Anyone with the spirit of adventure and an appreciation for wild nature will have the time of their lives in either region. However, there are some important differences between the Arctic and Antarctica to consider. In making a decision, it will be helpful to understand the special characteristics and unique "personality" of each region.

Antarctica
A remote wilderness of ice surrounded by tempestuous seas, the White Continent is a world apart from the usual cruise destinations. Even the port of embarkation is a considerable distance away for most travelers. And the infamous Drake Passage can be off-putting to some. But Antarctica is well worth the time and effort needed to get there. Once the journey and introduction are made, Antarctica is not shy or reserved with its rewards. Bold landscapes positively overwhelm the senses with their grandeur. Beautiful ice features, such as enormous icebergs and cascading glaciers, are omnipresent.
Charismatic Antarctic wildlife is abundant, accessible and cooperative. Close encounters with penguins and seals are practically guaranteed. In the right season, whale encounters can be the best in the world. If the recipient of your polar gift has an adventurous spirit, be sure to add optional camping and sea kayaking to their cruise! And for the ultimate polar wildlife experience, consider a trip that includes the Falkland Islands and South Georgia as well as the Antarctic Peninsula.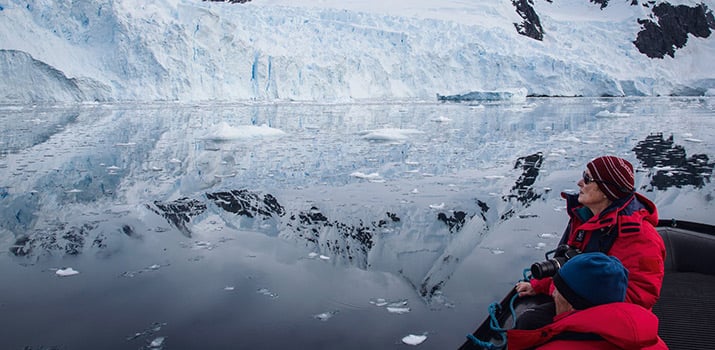 The Arctic
Though the Arctic is not as difficult to reach, the character of the Arctic is more subtle and its riches are not as readily apparent on the surface as its southern counterpart. The Arctic is a shy beauty with many hidden secrets. But once you get to know it, the northernmost region of the world reveals itself in all its undeniable glory. The Arctic is surely magnificent on a grand scale, but the most splendid aspects of the Arctic are in the details and complexity of its many faces. Vistas of icy mountains, glaciers and sea ice are complemented by flowering tundra plains, freshwater ecosystems and arid polar deserts.
These various habitats support a diversity of plants and animals that have evolved complex relationships and migration patterns. With the exception of seabirds on their spectacular rookeries, Arctic wildlife is not normally encountered at a specified place and time. Animals such as polar bears, walrus and whales must be sought with attention and encountered with care. In this way, an Arctic cruise takes on the character of a true expedition and is all the more satisfying and memorable for it. Almost nothing in particular can be guaranteed in the Arctic, but dramatic events and incredible experiences are bound to occur on every Arctic cruise. Every day, every hour on deck, and every excursion is pregnant with the possibility of amazing wildlife encounters and new adventures.
Due to the presence of polar bears, camping is not offered in the Arctic. Still, adventure-seekers will be thrilled at the unique and unsurpassed environments for sea kayaking.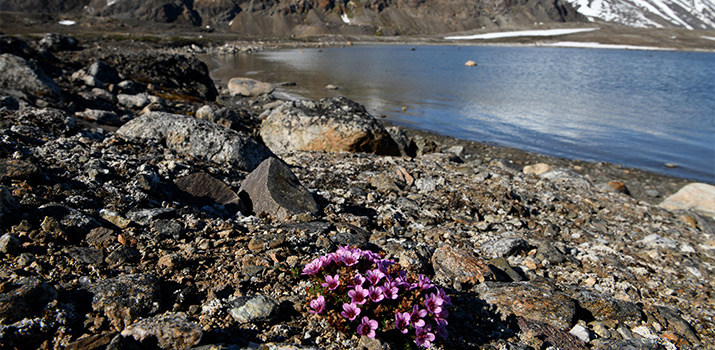 For an even more adventurous trip, you may also want to consider a cruise to the North Pole on the nuclear-powered icebreaker, 50 Years of Victory!