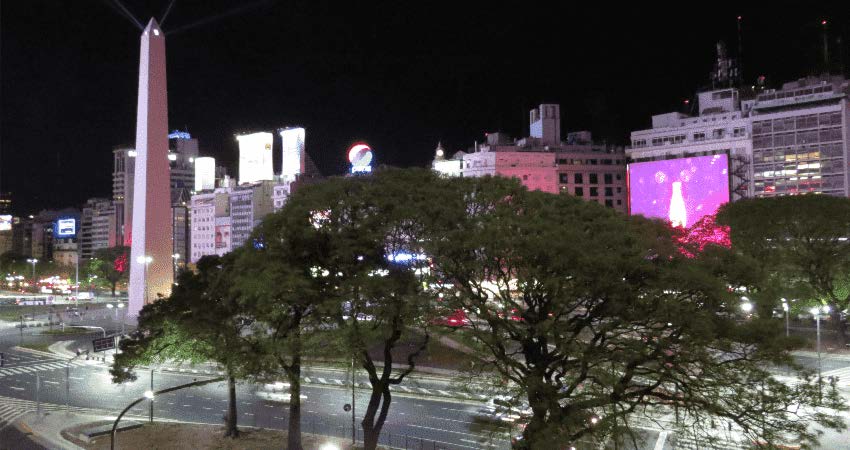 Antarctica often feels so removed from the rest of the world; it is easy to forget that getting there requires going through some other fabulous destinations, too.
Polar expedition cruises to the Antarctic Peninsula, South Georgia, and the Falkland Islands typically embark in one area of Argentina, and sometimes disembark in another, providing the perfect opportunity to include some Argentine sights at the beginning or end of your voyage.

Buenos Aires, the capital and most populous city of Argentina, is a cosmopolitan, dynamic and generous city. It offers a vibrant cultural, historical, and architectural heritage built by generations of Spanish, Italians, Germans, Russians, and many other immigrants.
Here are six great reasons to visit this gem of a city:
The People: "Porteños"
In Spanish, the word itself refers to people who live in port cities, but in Buenos Aires, Porteños has a whole new meaning. Porteños in Buenos Aires see themselves as having an identity that is quite distinct from those of other Argentinians and Latin Americans as a whole. They are generally extroverted, sophisticated, animated, and on the forefront of the latest trends and fashion
s. Visit coffee shops, theaters, craft markets, museums, and other local spots for an authentic experience alongside residents of the city.
Tango
Formed during the 1800s in the streets of Buenos Aires, tango is a vibrant fusion of musical and dance styles from immigrants, working-class people, and former slaves. Intense, malevolent, and sexually-charged, tango is Buenos Aires' music. Tango shows are plentiful in theaters and clubs, as are impromptu street sessions.
Rich History
Buenos Aires was founded in 1536 by Pedro de Mendoza – and then again in 1580 by Juan de Garay. An influx of ship-carried immigrants helped the port city grow at a modest pace throughout the 1600 and 1700s. The population exploded in later years from 24,000 residents in 1778 to 42,500 in 1810, according to Brittanica's account of Buenos Aires history. The city is full of monuments, beautiful plazas, and other impressive historical markers.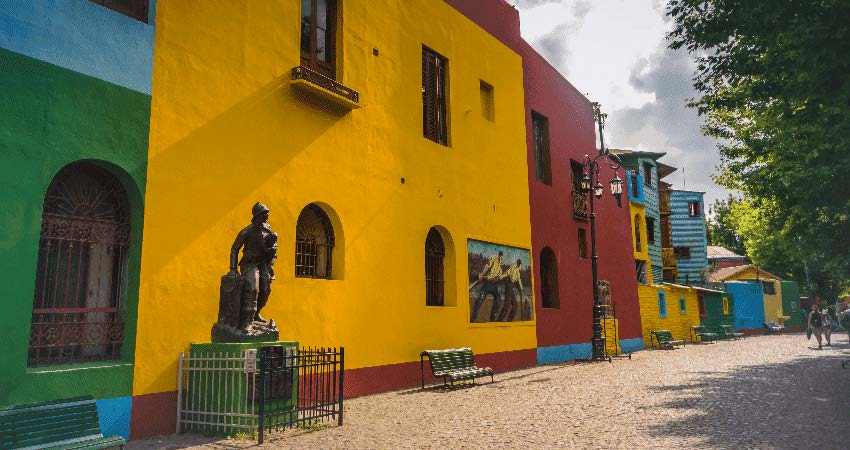 Amazing Shopping
From weekend flea markets stocked with antiques and trendy shopping neighborhoods to great deals on coveted products, the shopping scene in Buenos Aires is a draw in itself. Palermo Soho, named after New York City's Soho district, is home to Buenos Aires' finest boutiques, according to the website Gringo in Buenos Aires, from clothing stores and specialty leather good shops to bookstores and wine shops. "What makes it all the more appealing is that the shops are expertly set in recycled houses, former warehouses, and elegant old homes," the site says.
World-Class Cuisine
A real foodie town, Buenos Aires caters to all tastes and budgets. Sample homemade empanadas on the street or sit down for some of the world's most delicious steaks, taste delightful medialuna croissants or extra cream ice cream. Get your share of traditional Argentine dishes and an array of international delights. Restaurants are plentiful and varied, too, ranging from street-side carts to burger bars and casual cafes to elegant, white tablecloth spots.
Delicious (And Affordable) Wine
The nearby Valle de Uco area is home to a bevy of vineyards and wineries. Early immigrants transformed the once hostile land into a beautiful, lush oasis using irrigation techniques inherited from the Huarpes, ancient Indigenous people. Visitors can tour and taste their way through traditional and modern wineries. Excellent bottles of wine start around $25.