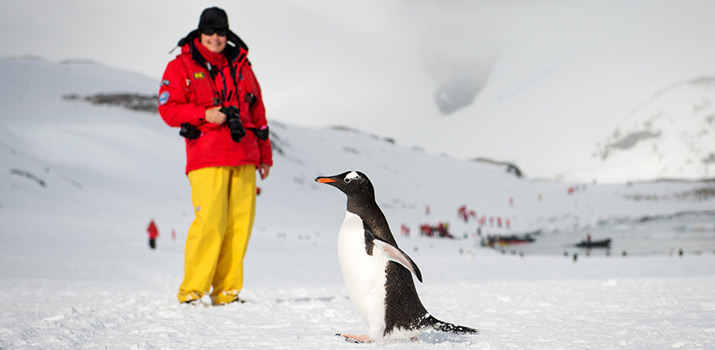 Trips to
Antarctica
, the
Arctic
, and the
North Pole
may seam unreal but they shouldn't have to remain in your dreams.


One benefit of polar cruising is the lead time — trips for 2020 are already on the schedule — and that means you can start planning and saving now to make your (penguin, polar bear, or iceberg) dreams a reality.
Here are five awesome apps to help you get there:
As its name implies, Acorns allows you to stash cash away for later use. All you have to do is sign up, attach the cards you use most to your account, and Acorns will round up your purchases to the next dollar, investing the difference in a diverse portfolio just for your once-in-a-lifetime Arctic or Antarctica trip.
Trim is like a financial advisor in your pocket. This app analyzes your accounts to find recurring subscriptions and determine where you can save more money. Trim can also help you save for dream polar cruise by cancelling subscriptions, negotiating certain bills, and finding you better car insurance.
According to Digit's website, the iOS and Android app calculates the perfect amount of money to set aside every day — based on your income and spending — and automatically saves it for you. Since its launch in 2015, the app has helped people save more than $1 billion. The app is free for 100 days and $2.99 a month after that. Digit's Goalmoji feature allows you to customize your polar cruise saving settings.
This personal finance money tracker has many features but, if you're looking to head to South Georgia, the Falklands or Franz Josef Land, you'll be most interested in the feature that allows you to set custom goals. The app will let you know how much to save – and when – by your target travel date.

You Need a Budget
You Need a Budget assigns every dollar you bring in a job to do. Some dollars are assigned to housing, others to food, and others to things like travel. Goal tracking lets you customize your timeline and monthly allocation for every category, including an Antarctic or Arctic expedition.
So, embrace your wanderlust and start saving with these simple, effective apps.
Happy travels!