Exploring the Polar Regions with Jan Bryde
With the recent announcements of Poseidon Expedition's new Arctic and Antarctic cruises aboard the 114-passenger Sea Spirit that begin in May 2015, we wanted to talk with Jan Bryde. Jan has held senior management positions aboard all types of cruise and expedition ships for more than 20 years. He will not only be serving as expedition leader for many of the new Sea Sprit voyages, but helping to plan them as well. Let's see what he has in store…
Q: Jan, you've traveled all over the world during your professional career, with much of this travel aboard ships and riverboats carrying a limited number of passengers. What do you see as the advantages of this, both from your perspective and that of the passenger?
A: I've served as cruise staff aboard large cruise ships visiting remarkable places around the globe. But I find myself most at home aboard smaller vessels. These have included riverboats in Europe and expedition vessels—most carrying fewer than 150 passengers—that seek out unusual destinations that are off-the-beaten path.
It's not easy to describe, but passengers who come back to small ship cruising again and again know exactly what I'm talking about: a feeling of relaxation, but with a sense of exploring the unknown or seldom visited; a camaraderie among staff, crew and passengers; and a type of personal interaction that simply can't be duplicated aboard larger cruise ships. It sounds cliched, but passengers aren't just a number on small ships; they have a chance to let their personalities and their interests shine. The crew gets to know them and provide a level of service that makes the trip that much better.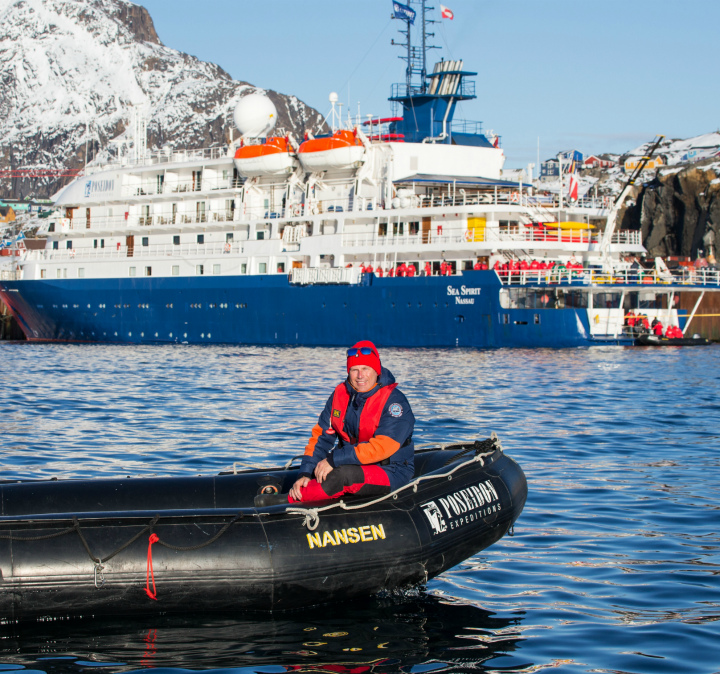 Small ships take you to the heart of the destination; there's not so much time spent in the logistics of getting passengers ashore. I love the nimbleness of smaller ships, the flexibility that the shallow draft provides. Passengers do, too, because it allows us to go places that the big ships can't.
Q: You've certainly been around. Tell us how you first got involved in working aboard small ships and when you realize they're a great way to really engage with the destination.
A: My early training and career path was as a travel agent, but once I stepped aboard a cruise ship in 1991, I knew that's what I wanted to do. I worked my way up from shore excursion manager to cruise director. Making passengers' holidays memorable plus the bonus of traveling the world was fantastic work for a young guy. I "graduated" to smaller ships in 1996 when I was hired by Society Expeditions to be a sort of "infotainment" expedition leader aboard the World Discoverer. My job was to complement the scientists and lecturers aboard, pulling the experience together for the passengers and making it fun as well as educational for them. The job clicked for me professionally, and I've never looked back.
Q: You've worked on many cruises to Antarctica and the Arctic as expedition leader or staff member with different companies; why are you excited about Poseidon Expedition's upcoming expedition voyages?
A: I've made nearly 60 expedition voyages to Antarctica and 30 into the Arctic region, including a Northwest Passage and more than a dozen trips to the geographic North Pole. In all those expeditions, the sense of exploration anew and the joy of seeing amazing wildlife and icescapes haven't diminished. Now, I find it even more rewarding to share this with passengers from all over the world, and the Sea Spirit is an ideal ship in which to do it.
In the same way that travelers want to see new things, it's my belief that they also want to meet people from other walks of life and from other places who share a commonality of travel interests. The US is known as the great melting pot, for example, and it's been my experience that most Americans enjoy the perspective that other nationalities bring aboard. At Poseidon, we try to harness this energy that intermingling and sharing of thoughts and ideas bring out in curious travelers wherever they're from, and turn it into something unique and memorable.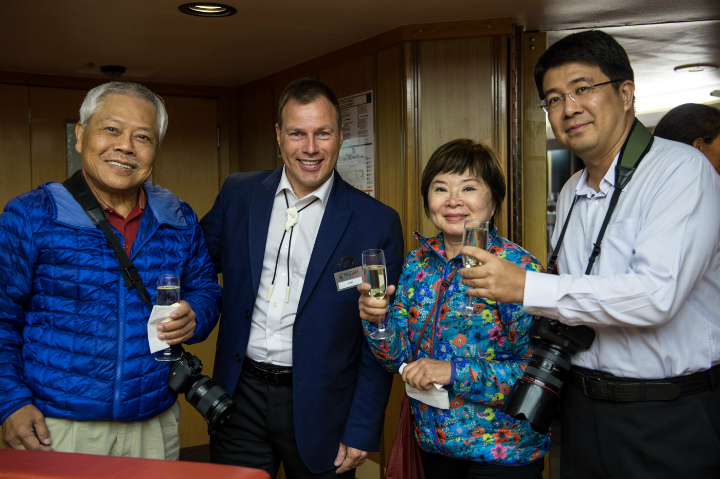 No one is left behind, so to speak. By this, I mean that while the crew, staff and officers are English speaking, we make sure that non-English-speaking guests are well attended to and can engage in the entire experience. We'll do this through our focus on multilingual guides and a Quietvox audio system that allows us to provide simultaneous translation in multiple languages as needed. This is something we're proud of, and something that sets us apart. And we think it adds to the trip and the overall experience for the passenger.
Q: With the Sea Explorer next season and the Sea Spirit in 2015, do you feel you'll have the opportunity to explore some landing sites that will be new both for you and the passengers?
A: There are scores of landing sites at the Antarctic Peninsula, and some companies tend to frequent the ones that are convenient and often visited. Using the experience of our staff and bridge team, we have plans to explore other nooks and crannies as well, focusing on opportune wildlife viewing and working to keep the sense of adventure fresh for everyone. We communicate with other ships in the region to avoid being in the same place at the same time, and strive to provide a real wilderness ethos that Antarctic visitors want and deserve.
In the Arctic, we've planned itineraries that include Svalbard, Iceland, Franz Josef Land and East Greenland, all fantastic for first-time polar travelers or those who might have traveled north before but now are looking for something new and different. For example, I'm personally keen to explore the Orkneys, Shetlands and Faroe Islands en route from The Netherlands to Iceland in late Spring 2015. It's a unique route that I've done on large ships. But it will be a new experience for me aboard the yacht-like Sea Spirit. With our fleet of Zodiac landing craft, we'll be able to explore smaller coves and get close to wildlife and seldom-seen points of interest.
Q: As a long-time expedition leader, what do you try to do during polar cruises that really makes the experience special and memorable for passengers? What do you try to do differently from other polar operators?
A: Poseidon competes with a number of expedition companies offering educational adventure voyages to the Arctic and Antarctic, and they all promise to be the best of the best. While there is an understandable marketing element to this, of course, there's also a reliance on the professionalism and pride of the expedition staff, the officers and crew to really make it all happen and "deliver the goods" to the passenger.
Having been in the field for more than 20 years now, I can vouch that this is the more important component. When passengers leave the ship with a sparkle in their eyes, having experienced the trip of a lifetime, I know that we've done more than "just a job". With Poseidon, it's the passion, the people-loving attitude and willingness to provide a high level of service 24/7 that I believe makes us special. Our team is carefully selected, and even after many years of expedition cruising, none of us have lost or enthusiasm for making the destination come alive for our guests.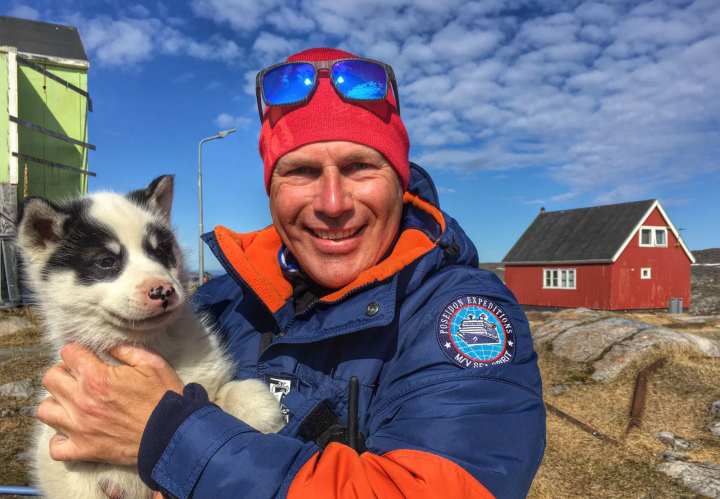 Q: Finally, there is concern from some sectors that tourism is too intrusive and even invasive in the polar regions. Do you believe that responsible tourism has a place and that passengers can actually help with conservation in the long run?
A: Absolutely. Our onboard team knows the sensitivity of the areas we visit, and educating the passengers about environmental and wildlife conservation issues is probably the most critical part of what we do. To be fair, the passengers increasingly want and expect this from the expedition ship operators they travel with. These travelers are educated and concerned about these matters, and want to experience the Arctic and Antarctic first hand. In this way, they really become ambassadors for these wilderness areas when they return home.