Can you visit Antarctica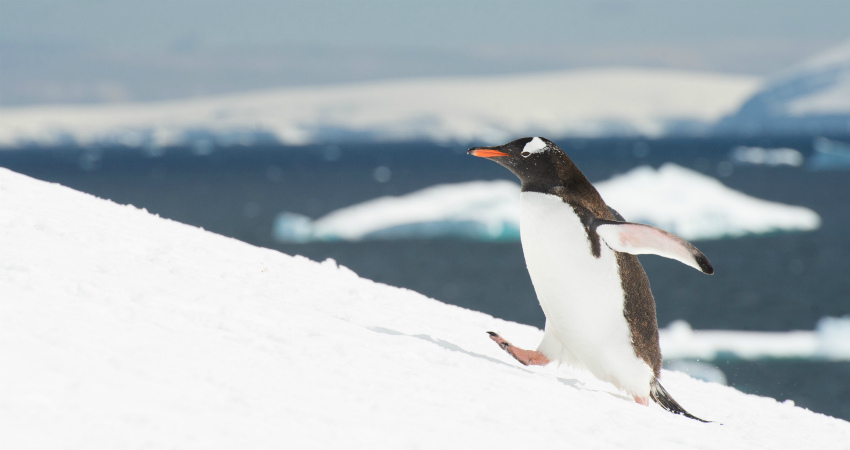 Antarctica, the last discovered and the coldest continent, may seem like an inhospitable place that is closed for tourist visits. Well, that is actually a myth! You can visit Antarctica, and in fact, Antarctica is one of the most unforgettable travel destinations you might ever explore in your life. Today, visitors have the opportunity to contemplate the natural wonders, ice features, and endemic wildlife of the region – all while staying safe, comfortable, and being mindful of the pristine polar ecosystem of Antarctica.
Tourism in Antarctica
While there are no permanent residents in Antarctica, several governments maintain manned research stations on the continent. The number of people conducting and supporting scientific research and other work in Antarctica varies from 1,000 to 5,000 depending on the season. Workers usually stay on for about half a year. However, you don't have to be a scientist or take several months off work to be able to get there. You can be a visitor at leisure and see everything within just two weeks.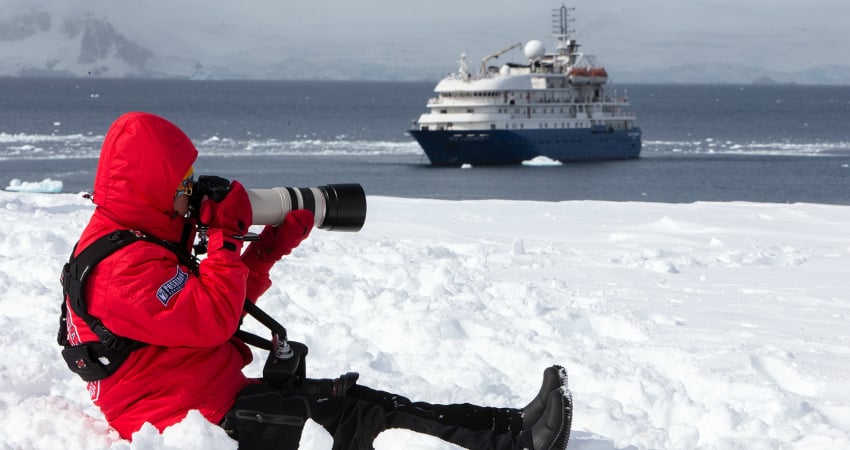 To get to Antarctica, you would typically have to catch a plane to the southernmost city of the world, Ushuaia, Argentina, where most of the tours to Antarctica start, and getting on board a cruise ship. Tourism is Antarctica is overseen by IAATO – a member organization founded in 1991 to advocate and promote the practice of safe and environmentally responsible travel. Be sure to go with a member operator to guarantee safety and sustainability.
How to visit Antarctica
So the question to ask isn't "Can you visit Antarctica?", it's "How to explore Antarctica the best way?" And the answer to that is to go on an expedition cruise.
In a remote polar region like Antarctica, sea ice and weather conditions are always dynamic. You may encounter sunshine, rain, and snow all within one hour. A visit to Antarctica is best during the austral summer – from late October to March when the air temperature is mild and there is generally less ice. When you plan a trip for these dates, you still have to think your gear and clothing through and pack appropriately.
Antarctica does not really have a port structure or landing facilities - to be able to navigate all the small islands and bays and make landings ashore, you would need to be on a special kind of ship. Look for a vessel with a high ice-class, about a hundred passenger capacity and a fleet of Zodiacs. The passenger limit means your operator will be able to make the most of landing site choices, as IAATO does not allow having more than a hundred people ashore at the same time. Small Zodiac boats offer the opportunity for cruising and getting to otherwise inaccessible islands.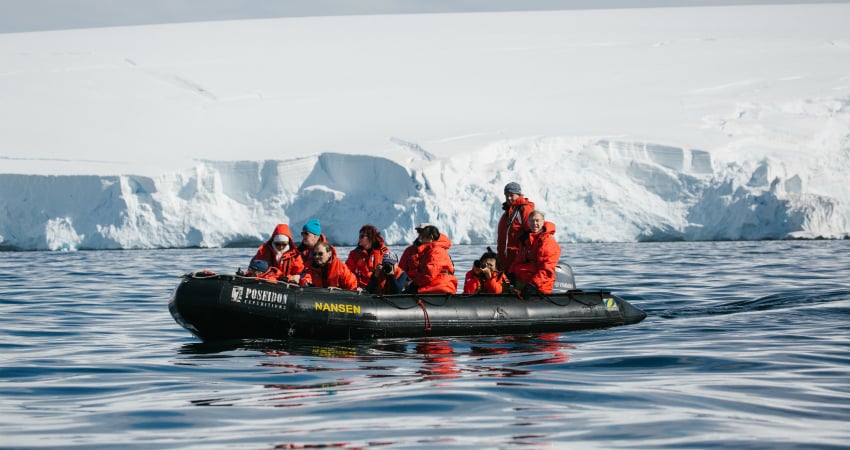 Large cruise ships will only offer you a glimpse of Antarctica, without being able to set foot on the continent, have intimate encounters with its wildlife, go hiking, kayaking or camping. With expedition cruising, you get to be an explorer and not just a visitor. The concept of expedition cruising is in a fluid style of travel – with room for discovery, spontaneity, and appreciation of the need for flexibility. Expedition cruising takes advantage of weather windows and rare wildlife opportunities. No two expeditions to Antarctica are ever the same – you will sail by a similar, but a unique route, experience different region features on different days and encounter adventure at your own pace.
Why visit Antarctica
Every traveler has their own reasons – to see whales, penguins or seals, admire icebergs and glaciers, check all continents off their bucket list, or just become one of the few people in history that get to say they visited Antarctica. Antarctica is all of those things and more: a chance to visit a working research station and meet scientists, endless photo opportunities for photography enthusiasts, and places where history comes alive. The sense of adventure, the scenery, the wildlife – it will be unlike any trip you have ever taken.

Travel to Antarctica with Poseidon Expeditions
Poseidon Expeditions is a polar cruise operator with 21 years of field experience supported by a thorough understanding and appreciation of Antarctica. We are a member in good standing of IAATO and our focus is on safe and environmentally responsible travel. The deluxe 114-passenger m/v Sea Spirit provides both comfort and maneuverability, featuring a fleet of Zodiac boats. This allows us to have the greatest selection of landing sites, following the regulations and guidelines for Antarctic travel.
We offer immersive outdoor exploration and feature camping and kayaking to enhance your experience in Antarctica. Our professional expedition team will always be on hand to guide and educate you through all adventures. We offer cruises to the Antarctic Peninsula and longer itineraries that also include South Georgia and the Falkland Islands, both premier wildlife-watching destinations and important historical sites.
Choose an expedition cruise that suits your wishes, budget and availability and let us take care of the rest.